Linda Dyas' quest for love turned into a nightmare.
The 49-year-old nuclear scientist is one of nine women who came forward for Oxygen's new documentary "Seduced By Evil," which details how con man Derek Alldred romanced more than two dozen women out of a reported $2 million.
The 49-year-old con artist targeted intelligent but vulnerable single women looking for long-term relationships. Alldred took on false identities and wore costumes to charm women, including dressing up as an Afghanistan veteran in full uniform. Once Alldred lured his victims, he would then entangled the women in a web of lies to deplete their savings, leaving them behind in financial ruin.
In the documentary, Dyas shared that in February 2016, she was getting ready to delete her account on an online dating website called MyTime.com when she spotted Alldred. Going by Rich Peterson, he was a Christian, a military vet and a conservative studying at the University of Minnesota working on a Ph.D. — all the qualities Dyas was yearning for in a man.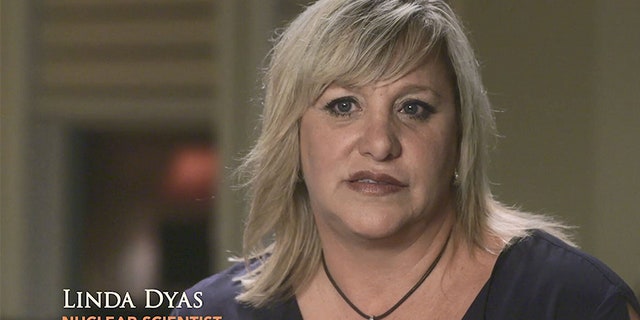 "I like smart guys, I always have," Dyas told Fox News. "That really appealed to me. And the fact that he was conservative appealed to me. He was super smart, funny, charming. He's very charismatic, and he has an incredible smile. He makes you feel like you're the only person in the room. I mean, this coffee shop was totally crowded where we later met, and he just had that innate ability to make you feel like you're the only person there."
Dyas admitted she fell head over heels for the God-worshipping Peterson who was passionate about his country and willing to offer his heart to her. Within the first month, Peterson met her 7-year-old son.
"They got along," she recalled. "My son was very quiet. [But] Rich played a few video games with him. And for a 7-year-old, he was immediately impressed. If somebody will play video games with you, then they're pretty cool."
The Atlantic reported that after a few months, Dyas lost her job, but Peterson found them a house to rent in the upscale suburb of St. Paul, Minn. — one that she wouldn't have been able to afford on her own. Dyas and her son moved in. The publication noted Dyas' admiration for Peterson grew when she stumbled onto paperwork for a $100,000 college fund he had secretly started for her son.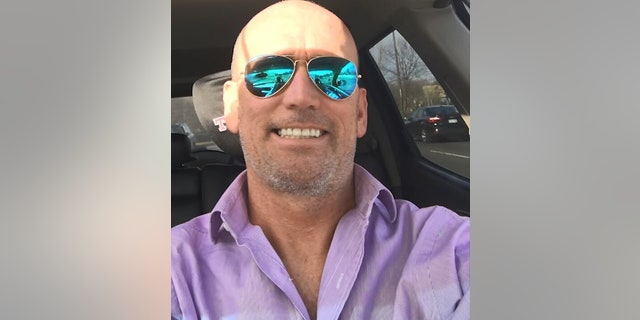 Still, Dyas was starting to have doubts.
"His military career didn't really match up," she said. "But I didn't question it that much. He had told me he was a reservist. I didn't really know anything about that. I didn't ask the questions I probably should have. But I just never pushed the issue."
And then everything unraveled.
ROBERT DURST WAS 'PRIME SUSPECT' FOR CAT BEHEADING
The Atlantic shared Peterson was drinking heavily and was going to the hospital frequently for his "war wounds." Minneapolis' KARE11 shared Dyas was also receiving notices for bounced checks that she didn't write. Peterson was also using her computer where she kept most of her personal financial data.
"It was about seven months into the relationship," recalled Dyas. "He got angry about something. I don't even remember what it was. But the way he handled it was out of what I would think was the norm. He really went over the top. It scared me. To be honest, it put the fear of God in me. … Very soon after, I was getting feelings that something wasn't right."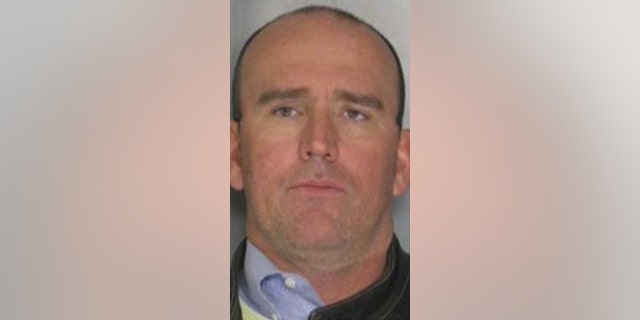 In spring 2016, former flight attendant Missi Brandt met a Richie Peterson also on OurTime.com. As Peterson, Alldred told Brandt he had completed eight tours in Afghanistan. He often spent time with Brandt and her daughters in full uniform.
According to KARE11, Brandt grew suspicious when Peterson was frequently on the phone and always had someplace else he needed to be. One day when he was in the shower, she spotted his wallet on her dresser and opened it. In it was a social security card that read Alldred's name and two of Dyas' credit cards.
RETIRED LAPD DETECTIVE THINKS HIS FATHER KILLED THE BLACK DAHLIA
Brandt, who investigated Alldred's real identity, immediately contacted Dyas and dropped a bombshell.
"I was contacted on Facebook Messenger by another victim who sent me his real name and his prior arrest and an article on him with his mugshot," said Dyas. "It was just a huge shock. I mean, yes, I was questioning, but when you think somebody might have lied to you about some things, you don't think they lied about everything. It was literally about everything."
Dyas had other reasons to be frightened.
"He was still in my house at the time," she said. "I was upstairs in my bedroom when I opened this message. The first thing I did was go to my closet — I have a handgun — to see if my handgun was in my safe. It was not. He had used it a time or two at the shooting range. I found out later that he had carried it with him at times. I had told him not to use it. I planned to change the safe lock, and I didn't. There I was upstairs in my bedroom scared out of my wits because I just saw this guy's mugshot."
"He's a felon," she continued. "He has felonies on his record, and my gun is missing. One of the reasons I was suspicious in the first place is because his [previous] angry outburst really scared me. I was terrified. I didn't know what to do."
Thankfully, Alldred didn't have Dyas' gun handy — it was later found in the garage.
That same day, The Atlantic reported, Alldred complained of pain and said he needed to go to the emergency room. Dyas dropped him off and called the police on her way home. Dyas reached out to Brandt when Alldred was in custody.
The publication revealed Dyas figured out Alldred stole her emergency credit cards, ordered new cards in her name, maxed them out on fancy dinners and trips to Hawaii with her and other women. He also emptied out her retirement savings to purchase a boat and two motorcycles, and he put her name on the house's lease — a rent she couldn't afford.
Dyas, who was devastated, said it was Brandt who helped her cope with the numerous losses. The two women later learned in their own investigation that they were not alone. Other women were being conned by Alldred, who depicted himself as a devout Christian ready for marriage.
CLICK HERE TO GET THE FOX NEWS APP
In 2018, Alldred was sentenced in Texas to 24 years in prison for stealing from various women he met online after pleading guilty to mail fraud and aggravated identity fraud. He was also ordered to pay about $255,000 in restitution.
Prosecutors said a Dallas-area woman who was dating Alldred, who then used the name Richard Tailor, filed a police report after becoming suspicious of him. Investigators discovered he had charged more than $12,000 to her credit card. They determined he had victimized at least 25 others in California, Hawaii, Minnesota and Nevada. The Star Tribune shared Alldred had posed over the years as a U.S. Navy pilot, defense analyst, attorney, firefighter, medical doctor and professor.
"This defendant left a trail of tears, emotional devastation, and financial ruin behind him," U.S. Attorney Joseph Brown said in announcing the sentence. "It is clear that he will never change, and we expect his sentence to reflect that. We are glad we were able to get some level of justice for these women."
Dyas admitted she has tried online dating since Alldred was put behind bars. However, she hopes her story — and her involvement in the documentary — will encourage those looking for love not to dismiss any red flags in a relationship of any kind.
"Oh God, I hate to admit yes," she said about trying online dating again. "… I'm not from Minnesota. I live here. You don't really know people. You don't really have a whole lot of options unless you're going to a bar and or go date someone that you work with. None of which are great options. I still believe in my heart that most people are good. I'm a Christian. I believe that everything happened for a reason, and that somehow this is a learning moment for me and that I am going to be able to hopefully help other women."
"Seduced by Evil" premieres Feb. 9 at 8 p.m. on Oxygen. The Associated Press contributed to this report.